Where the Dipping is Ripping
The Dorset photographs of Joseph Robert Potts
Compiled by Carlos Guarita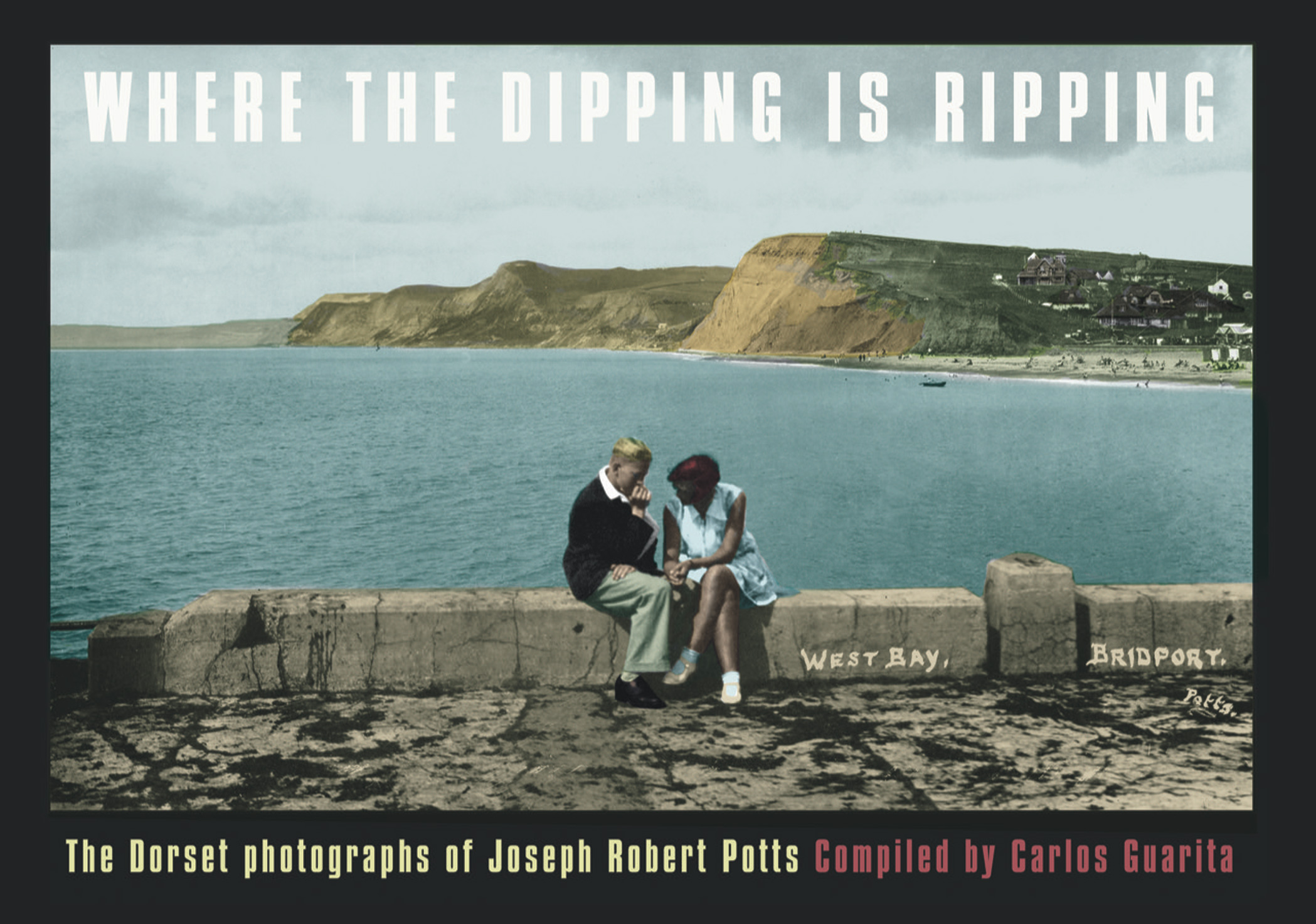 Joseph Robert Potts is a hitherto unknown photographer who bore witness to lives and places in a corner of Dorset in the first part of the twentieth century. His black-and-white photographs circulated widely as postcards, documenting the county over twenty-five years.
His work might seem unremarkable compared to that of some other artists, but within its modest postcard format it gives glimpses of a world now lost, with its traces of human endeavor, suffering and beauty.
The annual Bridport Carnival; flooding in the town's slums; a shipwreck on the Chesil Beach; a thatched house on fire in a local village; a Friendly Society outing in another; all set against the backdrop of Wessex countryside and locations that can still be recognized today.
He also sometimes witnessed bigger moments of history: the Dorset Regiment in India during WWI; the Tolpuddle Martyrs centenary commemoration sites; and the funeral in Moreton of 'Lawrence of Arabia'. Until now his pictures have never been published as a collected body of work.
Publication date: September 2019
25cm x 20cm 108 pages
ISBN: 978-1-907 352-096
Price 15 GBP plus p+p (which amounts to a total of 19 GBP for the UK, 20 GBP for Europe, 22 GBP for the rest of the world)
Or you can send us a cheque with a clear return address and you will receive the item within 28 days.
Just Press: Celebrating the unorthodox