Taking On The Empire
How we saved the Hackney Empire for popular theatre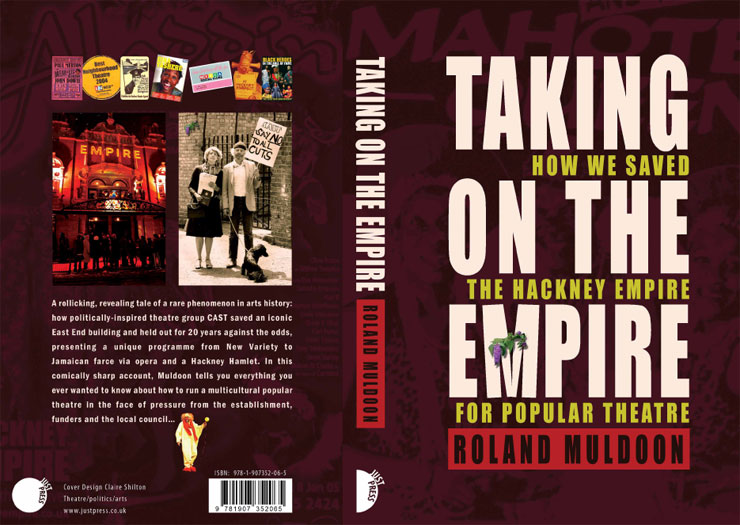 by Roland Muldoon
A rollicking, revealing account of how CAST, the first 'underground' theatre group of the 1960s, took over the iconic crumbling Hackney Empire in the 1980s and made it home to a legendary programme of popular and political theatre, from New Variety to Jamaican farce via opera and a Hackney Hamlet.
In this comically sharp memoir Muldoon tells how they broke the mould and reached new audiences. How they turned Matcham's superb proscenium-arched theatre into an independent venue celebrated far and wide. How for 20 years they challenged the status quo and held on in the face of pressure from the arts establishment, funders and the local council before they eventually lost control.
23.4 x 15.6 cm. 358 pages
Includes 34 pages of illustrations
Price: £15 plus p+p (which amounts to a total of £19 for the UK, £24 for Europe, £32 for the rest of the world)
Or you can send us a cheque with a clear return address and you will receive the item within 28 days.
Just Press: Celebrating the unorthodox