Imagining Orwell in Three Continents
A photographic travelogue by Julio Etchart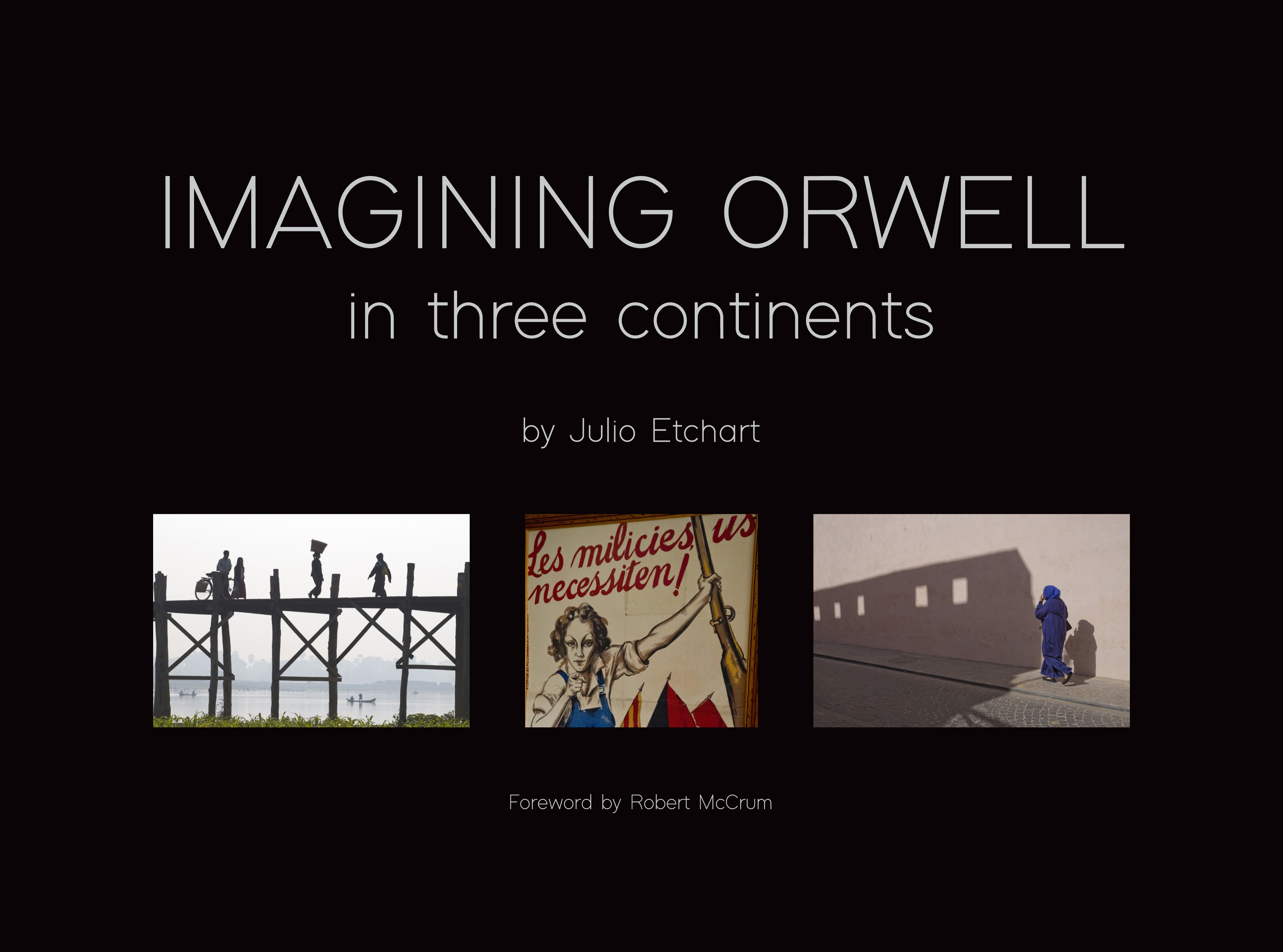 Award-winning photojournalist Julio Etchart takes us on a photographic travelogue exploring Orwell's journey of discovery from his time as an imperial policeman in Burma in the 1920s to his adventures as a fighter against Fascism during the Civil War in Spain in the 30s, and his sojourn in Morocco, which led him to write two seminal books: 'Burmese Days' and 'Homage to Catalonia', as well as his poignant 'Marrakech' essay. Excerpts from his writings and journals accompany the images.
'Like Orwell, he is naturally on the side of the man and woman in the street... As a documentarian, he is fearless. He transcends frontiers, language and class' — Robert McCrum
Publication date: November 2020
Hard-cover, full colour, 76 pages, 29.7cms x 21cms
ISBN: 978-1-907352-11-9
Price: 15 GBP plus p+p (which amounts to a total of 18 GBP for the UK, 22 GBP for Europe and 27 GBP for the rest of the world)
Or you can send us a cheque with a clear return address and you will receive the item within 28 days.
Just Press: Celebrating the unorthodox