Tales of Sin & Fury: Troublemakers
Troublemakers tell their tales…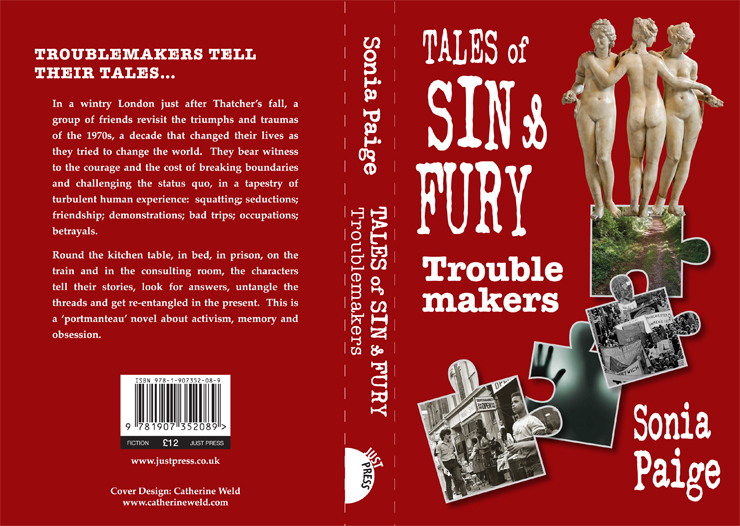 by Sonia Paige
In a wintry London just after Thatcher's fall, a group of friends revisit the triumphs and traumas of the 1970s, a decade that changed their lives as they tried to change the world. They bear witness to the courage and the cost of breaking boundaries and challenging the status quo, in a tapestry of turbulent human experience: squatting; seductions; friendship; demonstrations; bad trips; occupations; betrayals.

Round the kitchen table, in bed, in prison, on the train and in the consulting room, the characters tell their stories, look for answers, untangle the threads and get re-entangled in the present. This is a 'portmanteau' novel about activism, memory and obsession.


Publication date: August 2019
331 pages, 20cms x 13cms
ISBN: 978-1-907352-08-9
Price at 12 GBP + p+p (wich amounts to a total of 16 GBP for the UK, 21 GBP for Europe, 29 GBP for the rest of the world)
Or you can send us a cheque with a clear return address and you will receive the item within 28 days.
Just Press: Celebrating the unorthodox